Wedding Flowers
A unique service tailored to your individual needs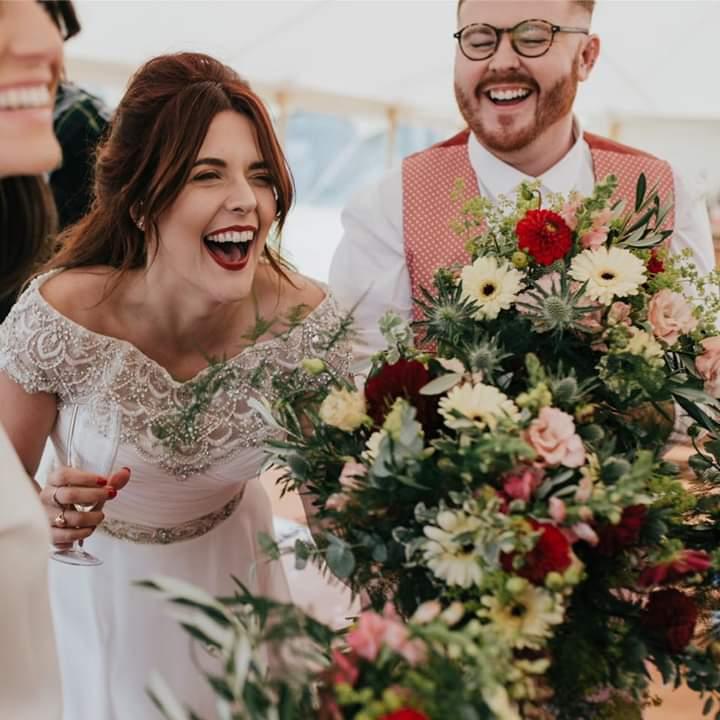 What We Do...
Your Wedding day is one of the most important and special days of your life. Flowers help to reflect your personalities as well as create the atmosphere you desire, whether your themes rustic and wild or simple and stylish.
When planning your wedding, flowers can be one of the most crucial decisions you have to make as they can often be one of the first things people see.
Whether you already have ideas or are in need of guidance we work with you to design and create unique florals using your colour scheme, overall theme and style. Helping to make your floral dreams and instagram inspiration reality
Whether you require a Bridal Bouquet and Buttonholes or Venue Dressing our unique service provides beautiful bespoke flowers tailored to your individual needs.
Cost...
All weddings are different and the price depends on the flower choice, time of year, seasonal availability and the amount of items that you require.
It's always good to have a budget in mind so when we design your proposal we can make sure you get the best value for money and most importantly make sure that it's affordable for you. But whether it's £100.00 or £7000.00 we always excel in creating what you desire.
(Please note: We do not give quotes through social media.)
Consultations...
We're currently conducting evening consultations either over the phone or in person if preferred.
To arrange one please send us an enquiry by clicking the Wedding Enquiry button below and be sure to include some basic information such as your wedding date, location and any themes or ideas that you have so we can check if your wedding date is free.


Testimonials
Here are just a few of the kind words we have received from our customers
Absolutely stunning flowers, all conducted covid safely too. Great coms and matt knew exactly what look I was after with very little input from me. Oh and great price too!!! Thank you
Tara Limon - Facebook - September 2020
'Boutique florist did an amazing job of my bridal and bridesmaids bouquets. I gave them very little direction, other than a vague idea of what I would like them to look like. When they arrived at the venue on our wedding day they were beautiful and just as I hoped they would be. My bouquet lasted for almost 2 weeks after our wedding.'
Holly Mainiero - Facebook - February 2020
'Not only was my bouquet amazing, but also the bouquets of my 6 bridesmaids and all the button holes and courage's! Very friendly service, I was able to trust them completely and they exceeded my expectations. Seemed to know exactly what I wanted, and made it even better. I had so many compliments about my wedding flowers. Thanks guys'
Isabel Fairbrother-Craig - Facebook - January 2020
'Boutique Florist did the flowers for my wedding on the 20th April and I could not of asked for them to be any better! They were stunning. All my guests commented on how beautiful they were and they lasted for 2 weeks after the big day! I thoroughly recommend them and wouldn't hesitate to use them again!'
Nicola Ann - Facebook - April 2019
'Thank you so so much to Rick and the team for our wedding flowers. My bouquet and the bridesmaid's bouquets were outstandingly beautiful and the buttonholes were so pretty. Our gift bouquets were perfect. First class service. Highly recommend these guys.'
Michelle Libby - Facebook - March 2019
---
INSTAGRAM INSPIRATION